Harry Potter Team Meeting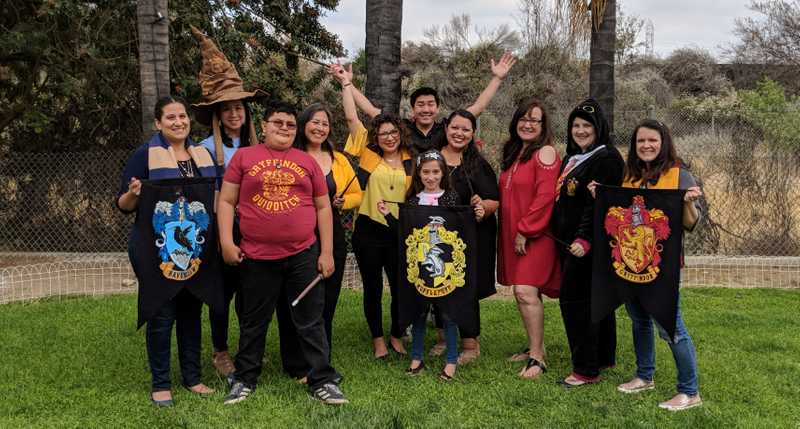 Sometimes we just like to get together and have fun. As Team Ohana, we like to try to invite our team together once a month to team build and hang out. What better way to celebrate the Harry Potter for Origami Owl product launch, then to have a theme meeting! The Harry Potter Collection for Origami Owl is an amazing way to show your love for the World of Harry Potter and we can't wait until the release of more marvelous things.
We all got together and had a magical pot luck. Everything from a Happy Birthday Harry cake made by Monica to sorting hat cupcakes made by Tina. We had fun making delicious goodies for everyone as well as eating them.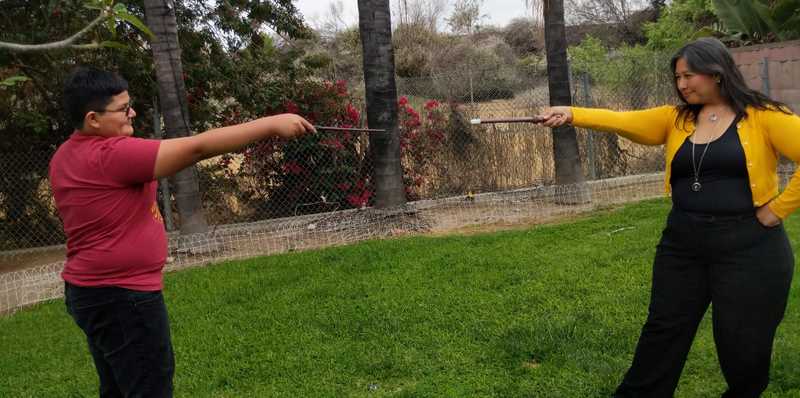 Natalie and her son, Modesto, work their Origami Owl business together. Uh oh. It looks like they are dueling to decide which Harry Potter house is better. Natalie was sorted into Hufflepuff while Modesto was sorted into Gryffindor.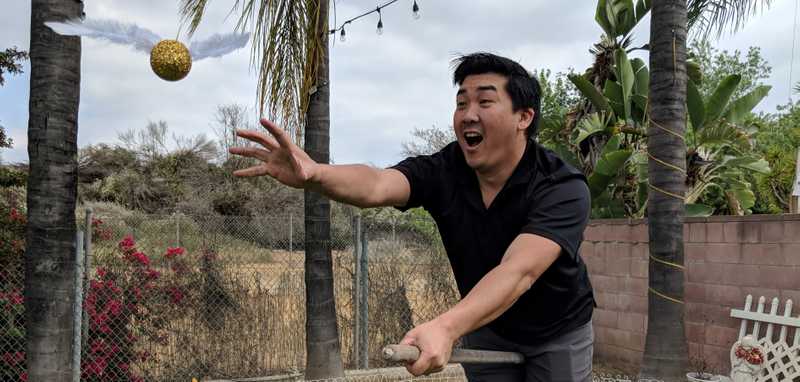 Everyone gets a turn at competing in our little mini Quidditch match. Here is Jonathan trying to reach out and snag that Golden Snitch.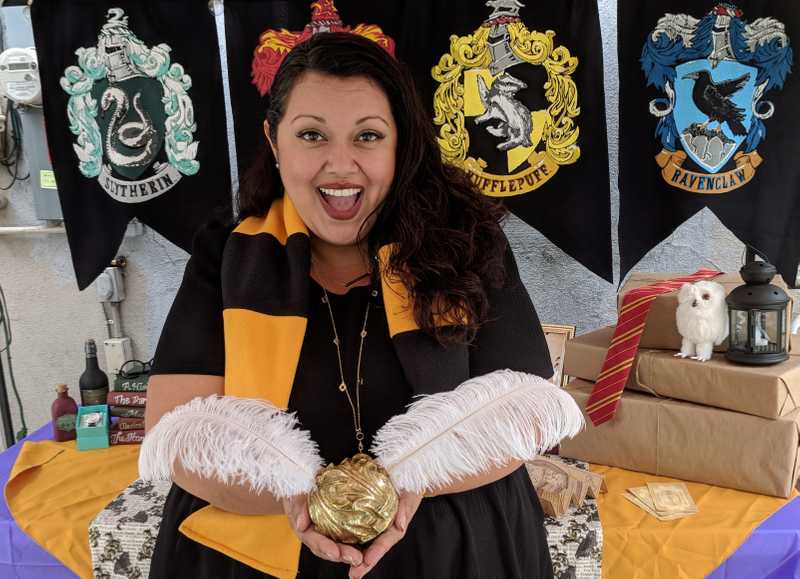 If you want to join this wonderous Origami Owl family, reach out to us on Facebook and check out our Team Owlhana Facebook page.