This Exlusive Set is something to Phone Home About!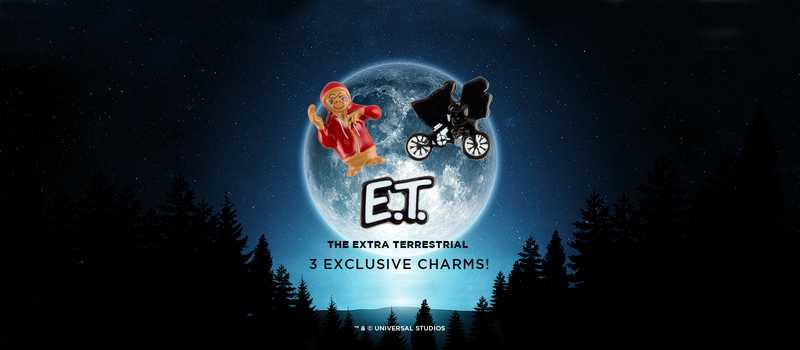 UPDATE This Shop Exclusive is now gone. Be sure to check back each month to see what the current shop exclusive is.
E.T. Go Home and Grab your Reese's Pieces! When you place an order over $50 USD in August, you can purchase our E.T. The Extra Terrestrial 3 Exclusive Charm Set for $20 USD, while supplies last!
Retail Price: $20 USD | $23 CAD
Includes:
Exclusive! One (1) Universal E.T. with Hoodie Charm – CH4257
Exclusive! One (1) Universal E.T. on Bike Charm – CH4258
Exclusive! One (1) Universal "E.T." Charm – CH4259