Fall in Love with this Exclusive Gift Set!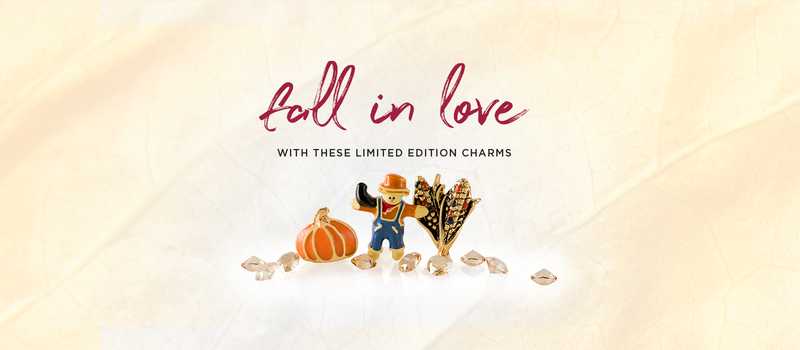 UPDATE This Shop Exclusive is now gone. Be sure to check back each month to see what the current shop exclusive is.
When you spend $50 USD | $65 CAD in September, you'll have the opportunity to purchase an exclusive Harvest Charm Gift Set for $25 USD | $30 CAD. While supplies last. Substituions may apply.
*Customer (Shop) Exclusive does not apply to Jewelry Bar® Guest/Hostess orders.
Retail Price: $25 USD | $30 CAD Retail Value: $28 USD | $34 CAD
Includes:
One (1) Harvest Charm Sub Pack – SP4030A
Exclusive! One (1) Orange + Gold Pumpkin Charm – CH0072
Exclusive! One (1) Scarecrow Charm – CH0073
Exclusive! One (1) Indian Corn Charm – CH0074
Exclusive! One (1) Golden Shadow Swarovski® Crystals Mini Stardust Pack 20pcs – CH0080