Support Breast Cancer Awareness with Our Force For Good® "I am a Warrior" Gift Set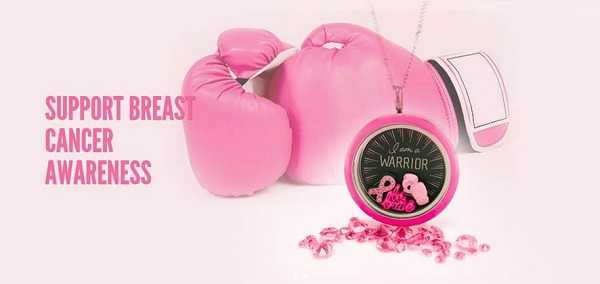 Did you know that one in eight women will be diagnosed with breast cancer in her lifetime? Breast cancer is the most common cancer among women worldwide, which means we all likely know someone touched by this disease.
In honor of these brave warriors during Breast Cancer Awareness Month, Origami Owl® is proud to give $1 for every "I am a Warrior" Force For Good® Gift Set purchased in the month of October to the National Breast Cancer Foundation in the U.S. and the Canadian Breast Cancer Foundation in Canada. These organizations are dedicated to helping those affected by breast cancer through early detection, education, and support services and programs, as well as investments in cancer research.
Retail Price: $39 USD | $49 CAD Retail Value: $72 USD | $97 CAD
Includes:
Breast Cancer Awareness Charm Pack
Pink Boxing Glove Charm – Exclusive!
Pink "Be Brave" Charm – Exclusive!
Silver Breast Cancer Awareness Ribbon with Crystals – Exclusive!
Large Black "I am a Warrior" Plate – Exclusive!
Large Perfectly Pink Locket Face – Exclusive!
Large Silver Twist Living Locket™ Base
28-30″ Silver Ball Station Chain