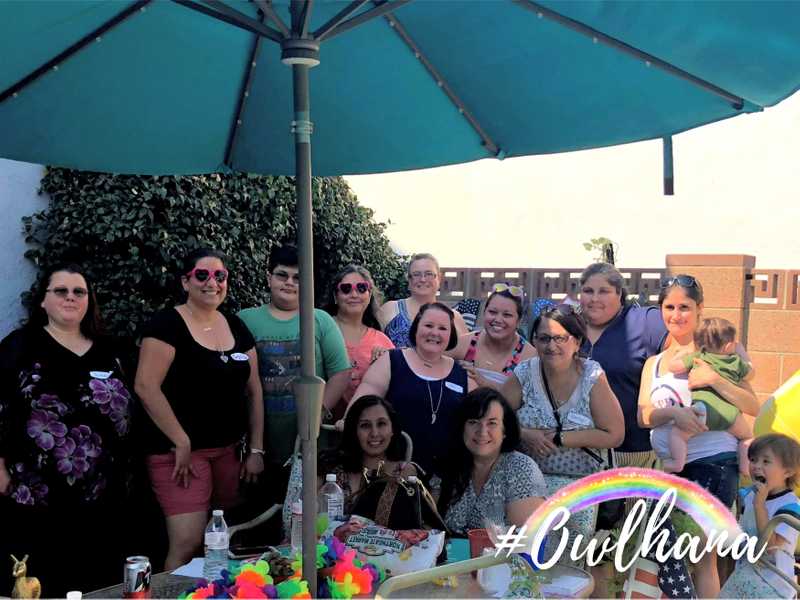 We love our team get togethers. We shared sun, fun, food, then some shade. Some Owlettes took to the pool to escape the heat. Pot luck tacos and nachos bar was a hit!
As usual, we served up some fun recognition with our Golden Drama Llama Award. The Golden Drama Llama Award is awarded to those who put aside the drama in their lives that may distract them from their true potential.
This month we recognized Tori for her committment to her Origami Owl business. She is a busy mama who decided to put away her reservations and make amazing business moves. She is now mentoring the first Canadian Designer on our team. That is amazing! The second Golden Llama award goes to Victoria. Victoria made the decision 24 hours before our National Convention, that in her heart, she needed to attend the Origami Owl National Convention and drove 5 hours by herself so she could attend and make a huge committment to her Origami Owl business. Our third and final, Golden Llama award winner was Nancy. Nancy has been with Origami Owl for over 4 years and taking small steps with her business. She has always been the most comfortable doing Origami Owl at events, but through training and will, she has decided that she now wants to expand her business and now plans on becoming a team leader. She is now openly reaching out to mentor potential Origami Owl Designers and even had a meeting after our team get together to talk about the business with a potential designer. We are so proud of all our Golden Llama award winners for this month.
Along with team recognition, we like to do some training. Today we talked about how as a team that even though we are all at different spots in our business, or we have different experiences in our business, we do this together. We have each other to help out when we need help or questions. We are an amazing group of men and women who together can make a difference and together we can move mountains. We are Owlhana.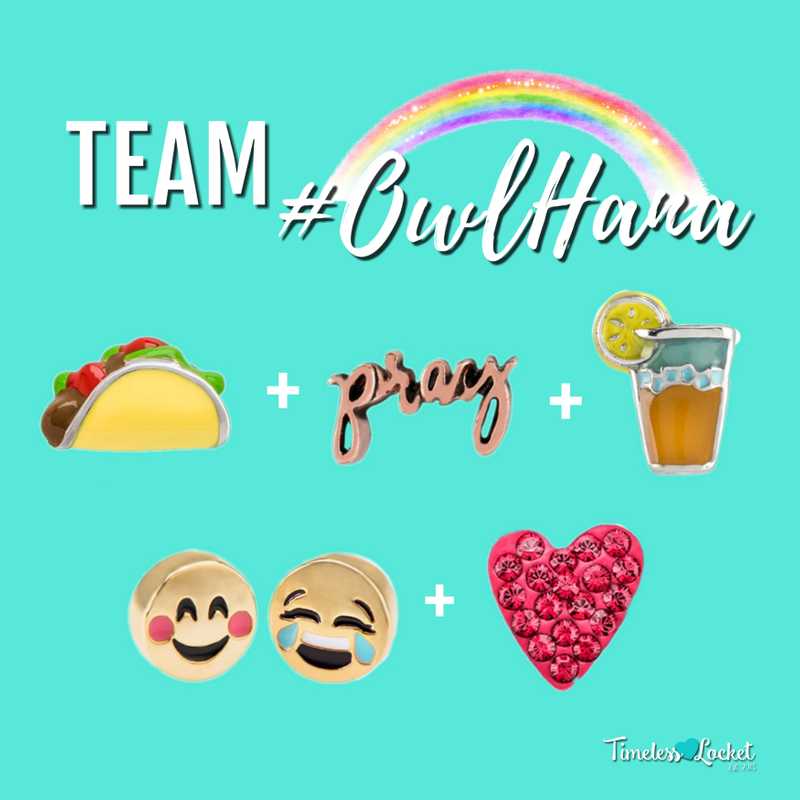 One of the training exercises we did was hand out Drama Llamas. If there is something that we have a hard time with or doing, we write it out on the drama llama. The drama llama could have a word or statement on it like, booking jewelry bars, following up with clients, or keeping a catalog in the car. Each time we accomplish it, we can remove a leg or a tail or a piece of the drama llama. Eventually the drama llama will be torn and gone and we can visualize that we have conquered our reservations and pushed the drama llama out of our lives.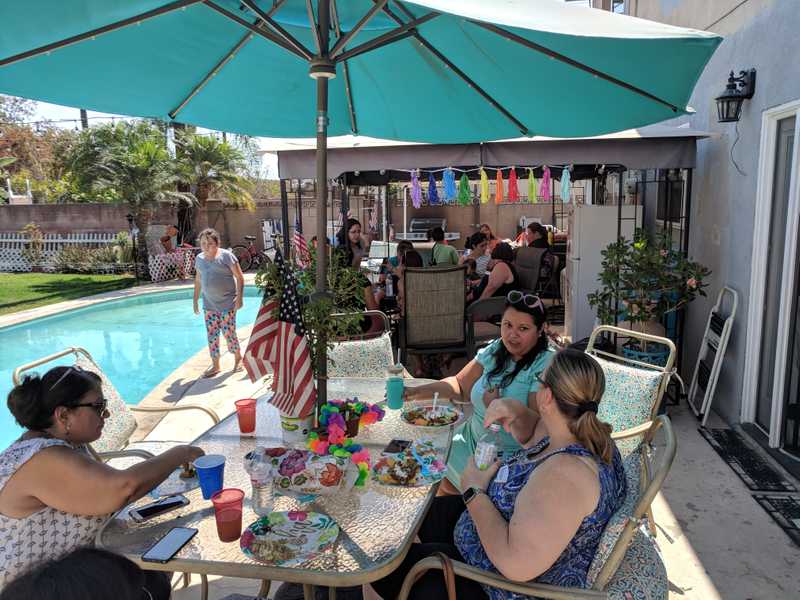 One final exercise that we did, is that we handed out goal tracker images. If you have seen Lilo & Stitch, there is a scene where Lilo is explaining to Stitch that his Bad Meter is filling up. In this personal case, since I love Stitch, I created a tracker using Stitch's Good/Bad Meter. As we accomplish tasks towards our goal, Stitch's Good Meter fills up. Everyone got a print out so that they can track a goal that they want to do.
I hope you enjoyed this glimpse into this month's team meeting and hope that as usual it grows larger each month. We love these times to bond because the emphasis is more on enjoying each other's company than training.
Mahalo.